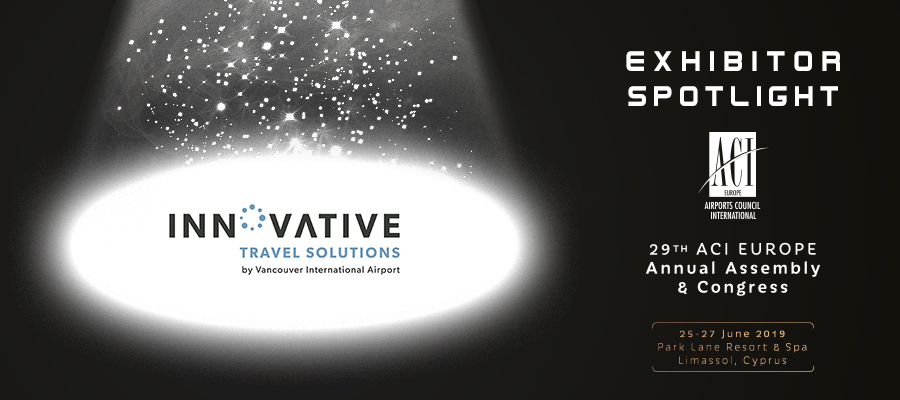 Innovative Travel Solutions is the innovation team at Vancouver International Airport (YVR). Our team develops and delivers seamless technology that transforms the travel experience while improving airport performance. Designed with versatility, safety and security in mind, we are the industry's largest and most experienced provider of kiosk-based self-service border control solutions, serving more than 250 million passengers at more than 43 airports and seaports worldwide. In 2019, YVR was voted Best Airport in North America for the tenth consecutive year in the Skytrax World Airport Awards.
What makes your products / services stand out?
---
BorderXpress is the world's first self-service border control solution that accepts all passports and doesn't require pre-registration or fees. It automates the administrative functions of border control with a two-step process that makes border processing faster by reducing wait times by more than 60% and more efficient by reducing space by more than 50%. BorderXpress can be configured to meet the immigration needs of virtually any government in the world. Built by an airport for airports! We offer unparalleled knowledge in kiosk design with more than 10 years' in user experience, layout expertise, passenger flow analysis and continuous improvement for automating border control systems at airports around the world. ITS delivers industry-leading solutions that are proven to enhance the overall traveller experience and airport performance. With more than 1,600 kiosks in 43 airport, seaport and onboard sites, BorderXpress is simple to use and has an intuitive user experience that is proven to increase customer satisfaction ratings. Our complete and thoroughly tested end-to-end solution has processed over 250 million passengers, in 35 different languages globally, and reduced passenger wait times by more than 60 per cent.
What brings you to the EXPO this year?
---
Innovative Travel Solutions is the innovation team at Vancaouver International Airport. We are always looking to attend industry leading events such as the ACI Annual Congress to share our knowledge as well as learn from others. Cyprus is a specially place for us because In 2018, over 70 of our self-service kiosks were installed at Paphos and Larnaca International Airports in Cyprus, representing the first implementation of Innovative Travel Solutions' permanent kiosks for entry and exit border control in the European Union. BorderXpress is now increasing security and reducing wait times during entry and exit into the country.
Why should visitors come to your stand and what can they expect to see?
---
Come to our stand to see BorderXpress in action and to try out our unique 2-step process first-hand. At the self-serve border kiosk, travellers select their language, scan their travel documents and answer a few simple questions. The kiosk also captures an image of each passenger's face which can be verified against the photo in their electronic passport, though the kiosks do accept non-ePassports and EU Identity documents as well. Travellers then take their completed kiosk receipt to a border services officer to be verified. BorderXpress provides a modern and efficient experience, and are a smart choice for airports and governments as they help to reduce overall operating costs and allow airports to expand passenger traffic without having to add additional space or staffing resources.
Which technology or trend do you think will have the biggest impact on the air transport industry in 2019?
---
With EU Entry/Exit System (EES) regulations launching in 2020, the region must modernize border management systems quickly to deal with increased passenger flow and reinforce security infrastructure. We see automation again being a big trend in 2019. BorderXpress is built by an airport, for airports. Innovative Travel Solutions brings superior knowledge and experience using kiosks for automating border control and offers a complete and thoroughly tested end-to-end solution. Led by airport experts, we understand the passenger journey and develop solutions that not only make a meaningful impact, but provide the best customer experience.