Event host: Brussels Airport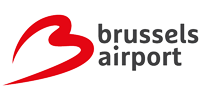 With nearly 22 million passengers in 2016 Brussels Airport is one of the largest airports in Europe and the main airport in Belgium. Brussels Airport connects the capital of Europe to 238 destinations around the globe, served by 78 airlines.
Over the past few years, Brussels Airport has grown into a multimodal transport hub of which passengers, airlines, commercial partners and staff and the interaction between them are the cornerstones.
As economic powerhouse in the heart of Europe, Brussels Airport more than ever focuses on customer intimacy, service and accessibility. The National Bank of Belgium considers the airport industry as an essential industry that plays a key role in the Belgian economy.