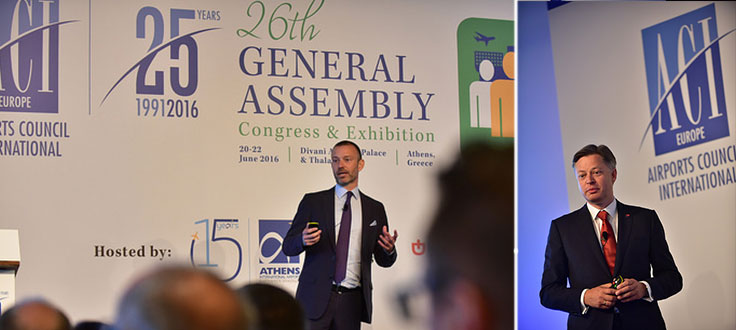 Legislation affecting civil aviation is increasingly enacted at the European level. ACI EUROPE has privileged access to EU legislators, which no individual airport, however important, could hope to achieve. Airports are important national and regional assets : our mission is to work closely with policy makers and industry partners, thereby ensuring that European airports are fully integrated in decision making processes affecting our industry.
Our intelligence network enables us to anticipate and influence, from the moment of conception, the development of legislative or regulatory initiatives impacting not only our members, but the entire aviation industry. We are currently engaged in important work on the environment, airport capacity, air passenger rights, airport charges, ground handling, slot allocation and airport competition.
All research shows that airports contribute significantly to the economic and social development of the regions which they serve. By mobilising our in-house expertise, EU contacts and a range of communication tools, we aim to promote a wider understanding of the challenges facing civil aviation in Europe.