Organisations registered to attend this year's event will be available soon, please subscribe to be kept updated on event news. Click to subscribe
Organisations that took part in the ACI EUROPE Special Security Summit in 2016 included:
---
ACI EUROPE
ACI World
Aeroport Nice Cote D"Azur
Aéroports de Montréal
Airbus SAS
Airport Bratislava
Airports Company South Africa
American Airlines
Amsterdam Airport Schiphol
Arup
Atos SE
AviAlliance GmbH
Avinor AS
Auckland Airport Ltd
Belgian Government
Blake Emergency Services
Bosch Security Systems
Bremen Airport
Bristol Airport
Brussels Airport
CAGE
Cambridge Consultants Ltd
Certis Cisco
Charleroi Airport
Changi Airport Group
Copenhagen Airport
Cotio Ltd.
Council of the European Union
Crisis Response Journal
CS&A International
daa plc (Dublin-Cork Airports)
DDC Communications
Denver International Airport
Department for Transport (DfT), United Kingdom
DSA Detection LLC
Edmonton Airports
EUROCONTROL
European Commission
European Regions Airline Association
Europol
Everbridge
Federal Ministry of the Interior, Austria
Fraport Twin Star Airport Management
Fraport
G4S Aviation Security
Genetec
Genève Aéroport
GMR Hyderabad International Airport Pvt. Ltd.
GMR Megawide Cebu Airport Corporation
Government of Aruba
Greater Toronto Airport Authority - Airport Police
Greater Toronto Airport Authority
Heathrow Airport
Hermes Airports Ltd
Hitachi R&D Europe
Iasi Airport
ICTS Europe
ID PARTNERS
Incheon International Airport Corporation
Innovative Business Software A/S
Isavia (operator of all Icelandic airports)
Israel Airports Authority
Kenel & Torres Caldas
L-3 Security & Detection Systems
Lam Lha (previously Pellerin & Associates)
Liege Airport
London City Airport
Los Angeles World Airport
Malaysia Airports Holdings Berhad
Malta International Airport plc.
Manchester Airports Group
Metropolitan Washington Airports Authority
Morpho Detection
Moscow Domodedovo Airport
Munich Airport
NACO
Ocean Management Solutions B.V.
Optosecurity
PIXYS SAS
Port Authority of NY & NJ
Prague Airport
Riga International Airport
SAVE SPA (Venice and Treviso Airports)
Scarabee Aviation Group
SEA Aeroporti Milano
Securitas Aviation Services
ServiceTec Airport Services International Ltd.
Shannon Airport Authority Ltd
Siemens
Smiths Detection
Smiths Group
Sofia Airport
Spanish Security Agency - AESA
Split Airport
SureScan Corp
Swedavia AB
Sydney Airport
Tallinn Airport Ltd
TAV Aviation Minds
TAV Istanbul Atatürk Airport
The Wall Street Journal
TSA
Unifree Duty Free
Vanderlande Industries B.V
Vanderlande
Vantage Airport Group (operator of 9 airports internationally)
Vision-Box
Warsaw Modlin Airport
Zurich Airport Ltd
Testimonials
---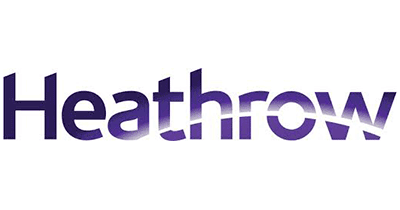 "It has been a really informative two days. It has been great to understand the different perspectives on issues like landside security and crisis communications – at a very important time for the industry. The exhibition provided a great platform to talk to suppliers, and test innovations with suppliers. The networking was also fantastic."

Tom Willis, Director, Security, Heathrow Airport Limited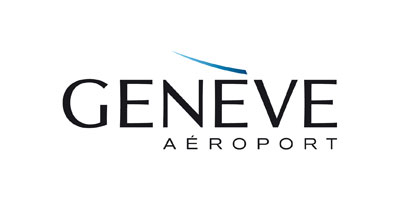 "The conference has been very interesting, with a good selection of participants. I particularly enjoyed the sessions on crisis management and crisis communications. I have spoken with some of the exhibitors – there are some interesting companies present. The networking opportunities, including the evening reception, were excellent."

Frédéric Eynard, Coordinateur du plan d'urgence, Airport Steering, Geneva Airport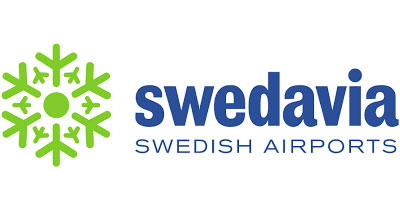 "The event has been very useful. Landside security and crisis management are very relevant topics, which we have not specifically focused on before. There has been a good level of debate and interaction with the audience during the conference sessions. Networking is always good at the ACI events – it is a key aspect. The exhibition has been interesting – there is always something new to see, and the mix of exhibitors is good."

Mats Paulsson, Corporate Security and Safety Director, Swedavia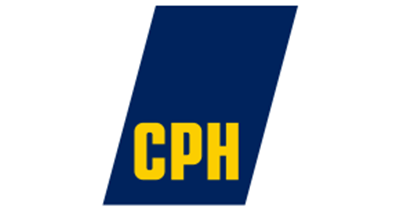 "It has been a very fruitful conference – security and crisis management are very hot topics. There has been a lot of learning here at the event – it has been very good."

Johnnie Müller, Security Director, Copenhagen Airport and Immediate Past Chair, ACI EUROPE Aviation Security Committee and Current Vice Chair of ACI World Security Standing Committee, Copenhagen Airports A/S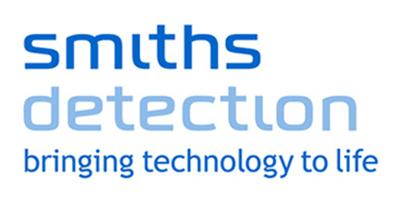 "The event is in a great location and the venue is really good. We have had some good conversations with customers, showing them our latest technologies. Our customers want state-of-the-art technology, and we have had a lot of visitors to our stand viewing our latest solutions. The networking opportunities have been excellent, and the evening reception was very valuable."

Witold Christ, Area Sales Manager, and Karen Kulinski, Director Marketing & Communications EMEA, Smiths Detection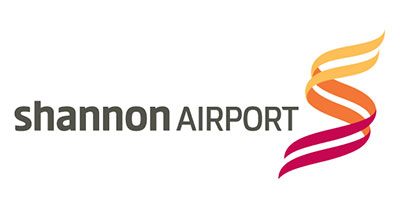 "The conference has been excellent, with very topical subjects discussed. The session on employee radicalisation, in particular, was very good. The networking opportunities have also been great – there has been good engagement all around."

John Francis, Chief Security Officer, Shannon Airport Authority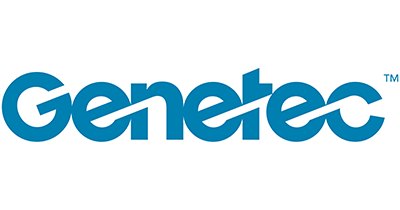 "As an ACI World Business Partner, we have good contacts with the airports. We have met existing clients and, hopefully, potential new clients here in the exhibition. Our discussions here have been very good. Our stand has been very busy and we have certainly met the right people. The networking evening was very good, and another opportunity to spend quality time with the right people."

David Lenot, Director, Transportation EMEA, Genetec
"I have found the speakers in the conference to be of a very high level. We have been very busy in the exhibition. We have a practical solution to show and have received a lot of interest. The networking opportunities have been very good, and we have certainly met the right people here."

Rudy De Smedt, Director Solutions, Atos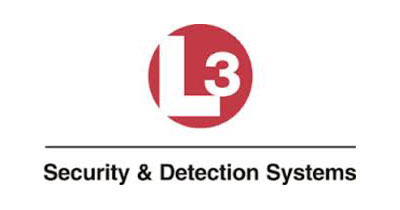 "It has been an extremely good event – very well attended and with a lot of good people here. From an international perspective, we have had a great result here and have met a good quality of people. Our discussions with existing customers and new prospects have been very good. It is an excellent opportunity to meet a lot of people in one small environment. The networking, including at the evening reception, has also been good. Overall, it has been a very well attended event."

Becky Fane, Marketing & Events Executive EMEAI, L-3 Security & Detection Systems
"The set-up has been very good. There have been great presentations and good panel discussions, with a high level of audience interaction and debate. The networking opportunities have been great – I have taken some good leads from the event."

Kimmo Collander, CEO , Cotio Ltd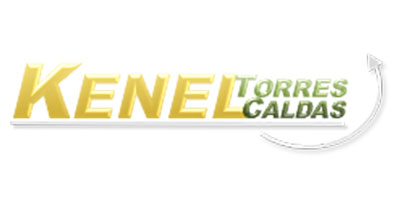 "It has been amazing – a very good show. We have been very busy in the exhibition, with lots of people coming to our stand – the right people are definitely here. The networking opportunities have been fantastic, and the cocktail reception was very good. The conference sessions have also had some very interesting content. Overall, the organisation has been excellent – the whole PPS team have done a great job."

Michel Kenel, Managing Partner – Training and Exercise Expert, Kenel & Torres Caldas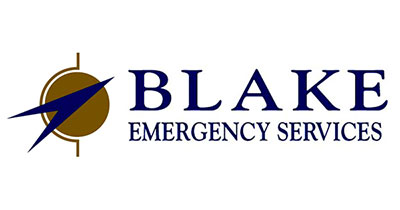 "There have been good conference sessions, with really interesting content. It is encouraging to see airports so interested in technology, and getting involved in the next steps in security and crisis management. There is a really nice feel to the event – it is a great forum for open debate. The exhibition and networking opportunities have also been very good – I have made a lot of good new contacts."

Abigail Pollard, Managing Director, Blake Emergency Services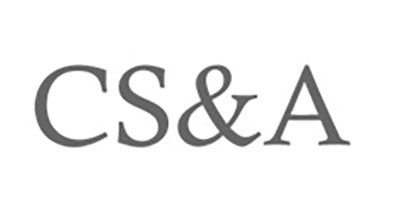 "There has been a very good, very high level of debate in the conference. I am glad that ACI took the lead in arranging this event on security and crisis management. We have had a very good response to the tools we are showcasing in the exhibition. It has been interesting and we have made some good connections through visitors to our stand. The networking opportunities have also been excellent."

Caroline Sapriel, Managing Partner, CS&A International
"An excellent pool of equally engaged professionals of the wider aviation community. The exchange between different stakeholders is very helpful to achieve better preparedness for facing crisis situations and helps setting new standards."

Daniel de Carvalho, Former Lead Spokesman and Communications Strategist at Wizz Air and Ryanair; Principal, DDC Communications