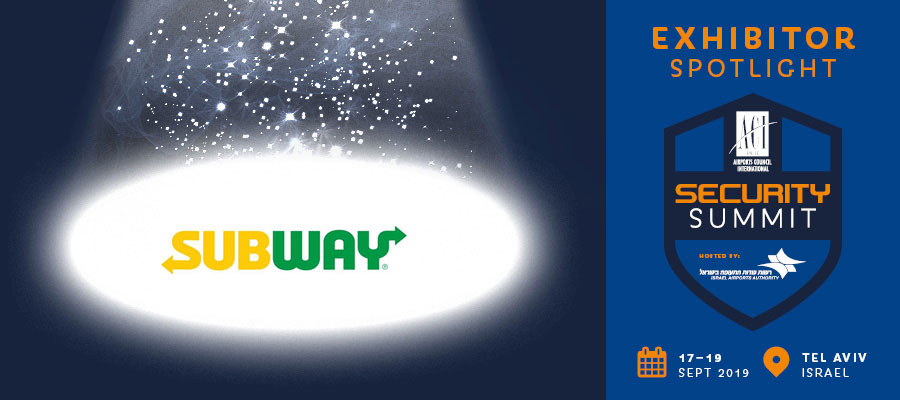 Rated the #1 Global Franchise by Franchise Direct The SUBWAY® restaurant chain has unparalleled street side presence with over 42,000 restaurants in 100 countries and worldwide recognition. Its first airport restaurant opened in 1994, and the chain now has over 240 restaurants in airports worldwide. Summer 2017 began a transformation journey with the Subway® Fresh Forward brand relaunch, and modern, décor, new technology initiatives and now a wave of delicious menu innovations. A Subway® shop can provide your airport passengers and employees a full menu of sandwiches, soups, salads, breakfast, snacks, pizza and catering with 24 hour operations.
What makes your products / services stand out?
---
Subway restaurants have been a natural fit at airports since 1994 and now, with almost 250 airport restaurants, the brand is a popular, trusted choice among airport passengers and employees. In 2017, we began a transformation journey. Since then, the Subway franchise system has invested more than $250 million to date in infrastructure, development and technology to provide an even better guest experience. We have been laser-focused on delivering exciting food innovations, making every guest experience better and giving guests more of what they want. This includes new menu offerings like the recent introduction of the Signature Wrap and exciting new LTOs like the New Club Collection and groundbreaking partnerships like the like the exclusive global food innovation alliance with media company Tastemade to connect with guests in new ways and creating a brand new guest experience platform. In 2018, Subway rolled out the largest quick-service restaurant loyalty program ever. Through the Subway MyWay® Rewards launch, loyal guests at over 26,000 participating restaurants will be surprised, delighted and rewarded. We are proud of our many years of commitment to global citizenship. You can learn about our policies and commitments on environmental impact, helping the community, promoting well-being and beyond here.
What brings you to the EXPO this year?
---
Airports are an important part of our business and the way consumers define their relationship with quick service restaurants is evolving. They are most concerned about their favorite brands making food affordable, convenient and accessible; however, they also want fresh, nutritious and craveable food, and we are able to deliver that affordably around the world. Our goal is to be in every terminal of every major airport worldwide and this is a perfect avenue to connect with the people who will help get us where we are going. Access to airport decision-makers and potential partners is a key factor in our decision to be here and we are excited to show the world all of the exciting new things happening within the brand!
Why should visitors come to your stand and what can they expect to see?
---
Visitors should come to the Subway booth to find out about our brand transformation that started with our new Fresh Forward décor. They will also hear about all of the new and innovative things happening with our menu, stemming, in part, from our ground breaking partnership with Tastemade, the well-known social media trend setters for food experiences worldwide. They can also hear about our technology innovations and learn how a Subway restaurant can help to bring in the important, non-aeronautical revenue stream for their airports.
Which technology or trend do you think will have the biggest impact on the air transport industry in 2019?
---
Technology that supports the convenience that passengers are looking for is what will have the biggest impact. Capability for remote and in-air ordering is key to providing passengers with little time before or between flights with great meals. Getting them through the airport quickly and efficiently is of utmost importance and the Subway brands newly developed smart phone app is an example of the beginnings of the technology initiatives that will be driving faster, more customized experiences that we will see in the future. People are experimenting with things like voice ordering and frictionless payments. Combine those technologies with more in-air connectivity and the sky is the limit! In the future, it will be easier for our loyal guests to connect with us in ways that will make their airport experience less stressful and that is important to us.