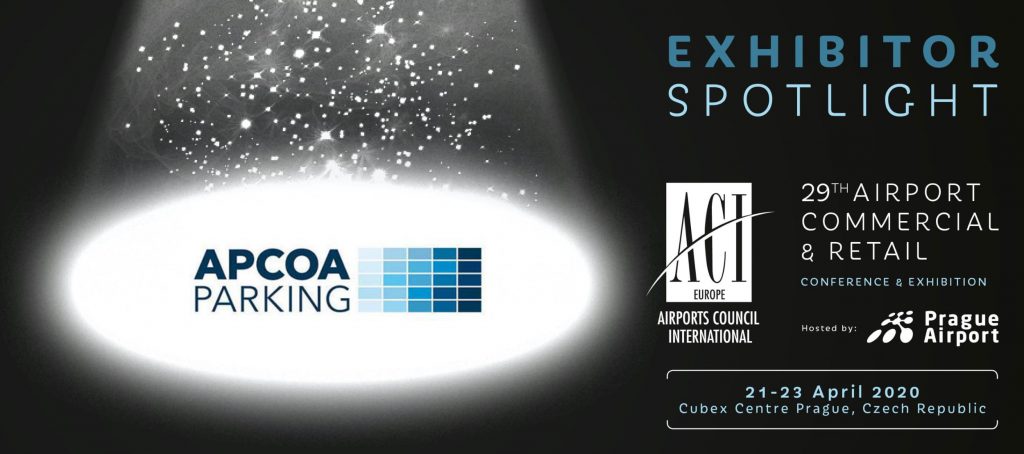 APCOA PARKING is Europe's leading parking operator, managing around 1.4 million parking spaces at over 9,000 locations including 60 European airports in 13 European countries. Operating parking business since 1970, APCOA was able to its experience and knowledge in parking for 50 years. Through its open digital platform APCOA FLOW, the company connects car parks with business clients, partners, customers and their vehicles. With that APCOA transforms its car parks into mobility hubs, offering innovative services for a convenient mobility experience. That way, APCOA becomes an integral part of the Smart City.
What makes your products / services stand out?
---
In the travel sector, we are providing parking and traffic management solutions at 830 locations, including around 60 airports. We know the importance of parking to the overall travel experience. Our aim is therefore to deliver seamless travel that removes stress for the passengers. Within airports, we both manage car parks and operate taxi and traffic management to ensure a seamless travel experience. For airports APCOA developed its intelligent Traffic Management System (TMS). It manages and controls traffic flows in designated service zones benefitting travellers, taxi-drivers and airport operators. It is designed to reduce congestion and chaos, by only allowing accredited vehicles in service zones and managing vehicle movements. A safer service environment with less accidents, happier customers and service providers are just one part of the story. The system also allows to generate additional revenue through licence fees. With APCOA FLOW we allow travellers to park seamlessly via ANPR or RFID access, without having to care about parking tickets or manually paying for their stay when they just want to drive home after their journey. This makes customers parking experience more convenient and allows more relaxed journeys.
What brings you to the EXPO this year?
---
APCOA PARKING is exhibiting at ACI EUROPE Airport Commercial & Retail because we believe we can offer best parking and traffic management solutions for airports all over Europe. We are happy to talk you through our proven parking solutions and discuss how APCOA PARKING can help you achieving your objectives. Airports are one of our main business sectors and we started working on airport parking management 50 years ago with our first contract in Europe: the airport in Stuttgart, Germany. We are still operating this contract whilst expanding our service to other airports internationally and continuously improving our services. Step by at stand No. 7 and we are happy to discuss your individual wants and needs and find the perfect solution for your business case.