Our host - Prague Airport
---

Prague Airport - ACI Commercial & Retail Conference invitation
Prague Airport reached the record milestone of 15 million passengers in 2017 and has announced extensive development plans going beyond 2035. Among the projects that will be realised over the next two decades are a new central security check area, new check-in desks, new aircraft stands, an extended terminal and a brand new parallel runway.
"We have recently introduced our development plans covering the period of time to 2035 and in some cases beyond," explains Vaclav Rehor, CEO Prague Airport. "The plans can be split into three phases. The short-term development plan is focused on increasing passenger capacity within the current shape of the airport. That phase is happening right now. Mid-term development will include the first part of a new Terminal 2 and the construction of a new parallel runway. These two major projects should be realised approximately between 2022 and 2026 and are designed to increase the airport's capacity up to 21 million passengers. The estimated cost of all short-term and mid-term development projects is €1 billion."
"The long-term plan will involve the development of public areas in close proximity to the terminals – the so-called Airport City North and Airport City South – and this should be completed around 2035. We expect passenger numbers to double by the time the long-term development will be in progress," continues Rehor. "In 2026, which is the year we expect the parallel runway to open, the number of passengers is forecast to increase up to 21 million." Read the full story
---
In co-operation with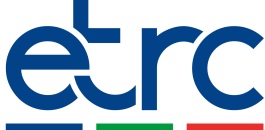 The European Travel Retail Confederation (ETRC) is an industry association representing the interests of the duty-free and travel retail industry in Europe, focused on creating the most favourable environment to allow the industry to operate and maximise its potential. ETRC works closely with policy-makers to identify practical solutions that meet policy objectives while supporting continued growth for the duty-free and travel retail channel, through proactive engagement and dialogue with European, national and international regulatory authorities and close relationships with industry stakeholders such as ACI Europe. ETRC is composed of direct corporate membership and national trade associations representing over 600 companies across Europe with the support of the major retail companies and many airports and suppliers.
---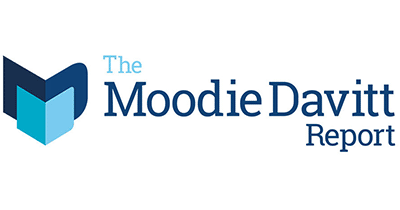 MoodieDavittReport.com is published by independent company Moodie International, now one of the UK's most successful multi-media business-to-business publishers and information providers.
The website was launched as The Moodie Report in March 2003 and quickly became established as an indispensable source of reliable and real-time business intelligence on the global travel retail sector.
Testimonials
We're looking to increase our brands' presence in travel retail, and this event is a good opportunity to learn more and grow our visibility. We have made excellent contacts here.

Steve Bentz, General Manager World Travel Retail, The Hershey Company
There has been an impressive level of dialogue at this event. That is always healthy, as we all need to understand each other's objectives. As a brand owner, I can confirm that the ACI EUROPE Airport Commercial & Retail Conference & Exhibition has been very interesting and useful. The networking and social events have been very good. I will certainly come back again.

Jaya Singh, Managing Director, Mondelez World Travel Retail
The event has been very interesting as always. I have attended three times now, and the content is always highly relevant to airport retail trends.

Alan Borg, Chief Executive Officer, Malta International Airport
The conference has been engaging and interactive, and there have been excellent networking opportunities. I highly recommend attending.

Sean Staunton, Vice President Operations, Dubai Duty Free
The conference sessions have been interesting. The Q&A discussions in particular have been excellent, with lots of audience participation.

Brian Woodhead, Commercial Director, Heathrow Airport Limited
There has been a good level of engagement and interaction between the panellists and audience during the conference sessions. The networking has also been great.

Alan Brennan, Global Head of Sales, Nestle
The right people are here, and the event is certainly a good fit for us. The networking and social events have been fantastic. We have existing relationships with many of the airports here, and it is good to see them in attendance too.

Jennifer Koontz, European Airport Properties & Relations Director, Enterprise Holdings