The 16th ACI EUROPE Awards 2020
The ACI EUROPE Awards recognise excellence and achievement across a whole range of disciplines including the Best Airport awards (in size category), the HR Excellence Award, the Eco-Innovation Award and the Accessible Airport Award in association with the European Disability Forum.
The award entries will be assessed by a panel of expert judges and key institutional stakeholders. Winners will be announced in front of an audience of 400 Chief Executives and industry leaders as part of the proceedings of the Gala Dinner, taking place at the 30th ACI EUROPE Annual Assembly & Congress 2020 in Geneva.
Please note that the deadline for awards submissions has been postponed and further details will follow shortly.
Many thanks for your patience and support at this time.
Submit your entry to andrea@pps-publications.com
Register to attend the 30th ACI EUROPE Annual Assembly & Congress
Hosted by - Genève Aéroport 16-18 June 2020
Register now
Previous ACI EUROPE Annual Congresses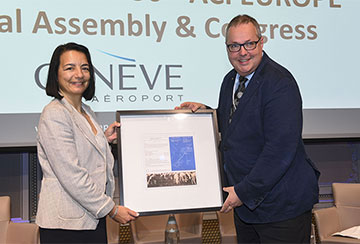 Transform or die – Airports & the Sustainability challenge
The 29th ACI EUROPE Annual Assembly & Congress, hosted by Hermes Airports, took place in Limassol on 25-27 June 2019...
Read the full report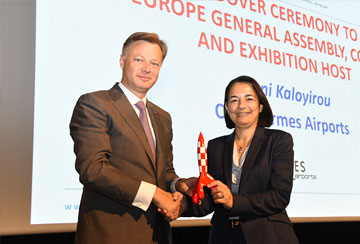 Airports as Brands and Businesses
28th ACI EUROPE/World General Assembly, Congress & Exhibition, Brussels, 18-20 June 2018...
Read the full report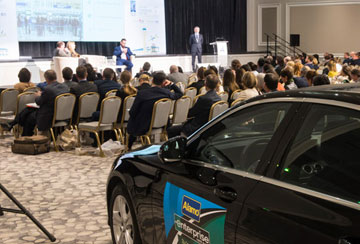 Airport Leadership in Change
27th ACI EUROPE General Assembly, Congress & Exhibition, Paris, 12-14 June...
Read the full report