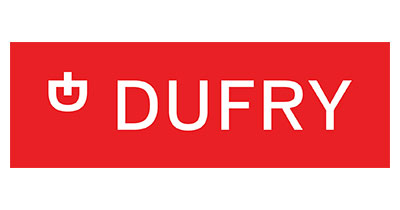 Dufry Group
Dufry Group is a global travel retailer with operations in 64 countries. Dufry operates over 2200 duty free and duty paid shops located at airports, cruise liners, seaports, and other touristic locations. Dufry provides its customers with prestigious brands from more than 1000 suppliers.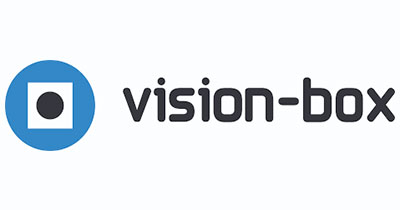 Vision-Box
Vision-Box is a leading solution provider of seamless passenger experiences and contactless travel journeys. Over the past decades the company has advanced the most relevant biometric-based hardware and software solutions.
Vision-Box partners with Travel and Government stakeholders to design and implement modernization programs, revolutionizing the entire passenger journey and the travel ecosystem into a fully digital and connected one. By orchestrating the digitization of identity, it expedites traveler flows, improves efficiency, strengthens security, enhances the stakeholders' revenues and transforms passenger experience.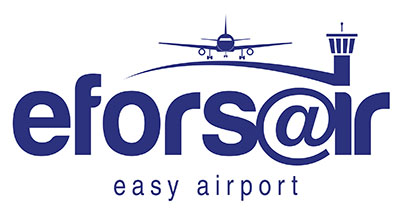 Efors@ir
Designed to facilitate Airport Operations
Efors@ir Modular Platform
Adapts to the operational environment
Facilitates the input, monitoring, analysis and feedback of historical data
Field reporting tool par excellence.
Data capture is harmonised, quick and simple to use, promoting confidence for operators
Relevant information is stored and presented for management purposes
The dashboard and command centre present a real-time global view of key indicators to one or more sites simultaneously.

Efors@ir offers a multi-site and multi-user approach that generates an economical, efficient and evolving support system for the management of airport operations.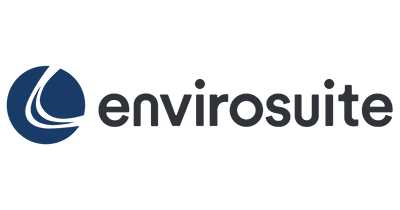 Envirosuite
Envirosuite is a global leader in environmental intelligence, using proprietary technology and real-time localised data to help industries grow and communities thrive.
Through a unique combination of science and technology, Envirosuite delivers flexible solutions to address challenges with air and water quality, and with noise and vibration, making the world a better place through improved environmental performance.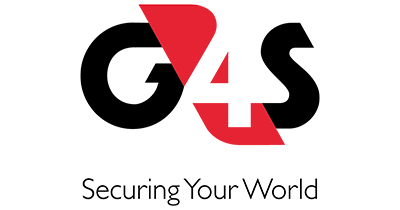 G4S
G4S is the world's leading global, integrated security company, specialising in the provision of security services and solutions to customers. Our mission is to create material, sustainable value for our customers and shareholders by being the supply partner of choice in all our markets.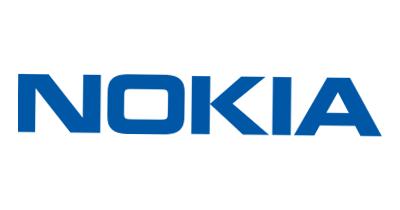 NOKIA
Our Industrial-grade Private wireless solution with Nokia Digital Automation Cloud (DAC) provides easy to deploy, pervasive connectivity that can help your airport ensure safe, on-time and fully connected journeys. It provides a dedicated, 5G-ready operational network that delivers the reliability, predictability and low latency you need for critical operational services and applications. This frees your existing Wi-Fi networks to deliver a faster and richer connected experience for passengers, retail tenants and airport guests.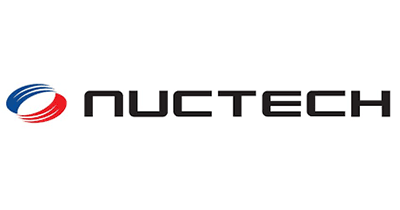 NUCTECH COMPANY LIMITED
NUCTECH COMPANY LIMITED is an advanced security & inspection solution supplier in the world. Relying on independent innovation and following the customers' demands, Nuctech provides the most advanced technology, superb products and integrated solutions in the security inspection industry to our customers from 160 countries and regions in the globe.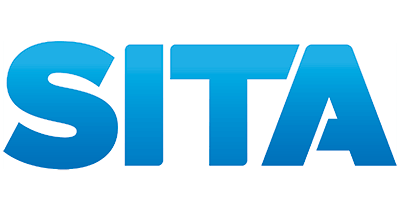 SITA
SITA is the IT provider for the air transport industry. Today, SITA does business with nearly every airline and airport in the world. It also provides border management solutions to more than 40 governments. It is 100% owned by the industry and driven by its needs. Working with all the stakeholders, SITA drives collaborative development and innovation across the air transport community. It helps the industry achieve operational efficiencies and deliver a seamless passenger journey.
In 2018, SITA had consolidated revenues of US$1.7 billion. SITA's subsidiaries and joint ventures include SITAONAIR, CHAMP Cargosystems and Aviareto.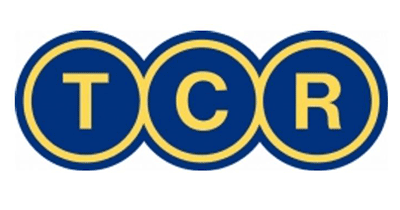 𝗧𝗖𝗥
𝗧𝗖𝗥 𝗶𝘀 𝗮 𝗹𝗲𝗮𝗱𝗶𝗻𝗴 𝗴𝗹𝗼𝗯𝗮𝗹 𝗽𝗿𝗼𝘃𝗶𝗱𝗲𝗿 𝗼𝗳 𝗚𝗦𝗘 𝗿𝗲𝗻𝘁𝗮𝗹 𝘀𝗼𝗹𝘂𝘁𝗶𝗼𝗻𝘀 𝗳𝗼𝗿 𝗴𝗿𝗼𝘂𝗻𝗱 𝗵𝗮𝗻𝗱𝗹𝗲𝗿𝘀, 𝗮𝗶𝗿𝗹𝗶𝗻𝗲𝘀 𝗮𝗻𝗱 𝗮𝗶𝗿𝗽𝗼𝗿𝘁𝘀. Rental solutions include full service rental with R&M and fleet services. Fleet consultancy, telematics and full fleet sale & rent back are also part of TCR's expertise
KONE
KONE provides elevators, escalators and automatic building doors, as well as solutions for maintenance and modernization to add value to buildings throughout their life cycle.
Previous ACI EUROPE Annual Congresses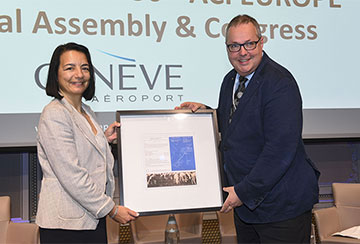 Transform or die – Airports & the Sustainability challenge
The 29th ACI EUROPE Annual Assembly & Congress, hosted by Hermes Airports, took place in Limassol on 25-27 June 2019...
Read the full report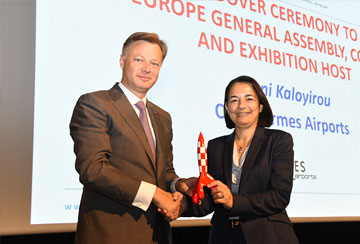 Airports as Brands and Businesses
28th ACI EUROPE/World General Assembly, Congress & Exhibition, Brussels, 18-20 June 2018...
Read the full report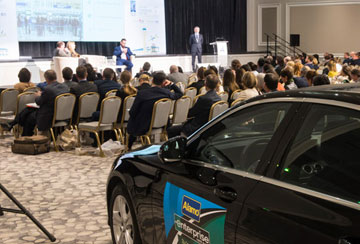 Airport Leadership in Change
27th ACI EUROPE General Assembly, Congress & Exhibition, Paris, 12-14 June...
Read the full report
I have really enjoyed this year's ACI EUROPE Annual Congress. It has been good to learn about current issues in our industry, including the aims of airport investors and the latest projects. I feel the right issues are being addressed in the conference sessions.

Haldun Firat Köktürk, Board Member and CEO, Limak Kosovo Prishtina International Airport Adem Jashari
It has been a very good conference, with interesting sessions. I have really enjoyed the event. The networking and social opportunities are also excellent.

Elena Mayoral Corcuera, Airport Director, Adolfo Suárez Madrid Barajas Airport
here has been a useful mixture of panel discussions and presentations, and a good level of interaction with the audience. The presentation by Brussels Airport CEO Arnaud Feist was absolutely fantastic. I have found the event very busy, and have enjoyed the networking opportunities, including the fabulous Welcome Reception and Gala Dinner.

Andrew Blease, Associate Managing Director Infrastructure Finance, Moody's Investors Service
We are very happy with how the event has gone for us. It has been a good event and very busy. As an exhibitor, we have found the size of the exhibition to be perfect. The conference sessions I attended were very interesting, and the networking and social aspects have been very good. The ACI EUROPE Annual Congress is a well-respected event and is very good for us.

Jordi Floreta, VP and Commercial Director, ADELTE
The conference sessions have all been very different and interesting. The presentation from the Brussels Airport CEO was very personal and showed how critical leadership is. I liked the format of the panel sessions, which encouraged good, open debate.

Luke Bugeja, Asset Director, Ontario Airports Investments
The conference has effectively condensed the macro trends of the industry, which is very valuable. It is my first time attending the ACI EUROPE Annual Congress. I have been impressed by the level of interaction and the opportunities for discussion and consideration of the most important issues affecting our industry.

Dr Mathias Gantenbein, Managing Director, Bern Airport
It is my first time attending the ACI EUROPE Annual Congress and it has been a very positive experience. We are here to make new contacts and it has been really good.

Felicia Constandopoulos, Deputy Head of Marketing & Sales, Concretum