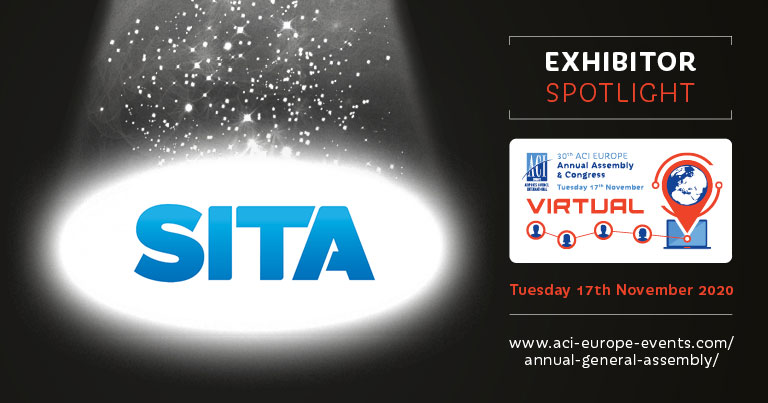 SITA is the IT provider for the air transport industry, delivering solutions for airlines, airports, aircraft and governments. Our technology powers more seamless, safe and sustainable air travel.
Today, SITA's solutions drive operational efficiencies at more than 1,000 airports while delivering the promise of the connected aircraft to more than 400 customers on 18,000 aircraft globally. SITA also provides the technology solutions that help more than 40 governments strike the balance of secure borders and seamless travel. Our communications network connects every corner of the globe and bridges 60% of the air transport community's data exchange.
SITA is 100% owned by the industry and driven by its needs. It is one of the most internationally diverse companies, with a presence in 200 countries and territories.
SITA's subsidiaries and joint ventures include SITAONAIR, branded SITA FOR AIRCRAFT, CHAMP Cargosystems and Aviareto.
What makes your products / services stand out?
---
Being at the heart of the community, SITA has been committed to working with customers to keep operations running. border operations, We can help customers to create safer, easier travel, anywhere. That is why we have created 'SITA's Runway for Future Operations', to help our customers build efficient and future-proof operations, quickly, to resume safe and efficient travel at a manageable cost. This provides a way forward for aviation, by:
Creating a safer, frictionless passenger journey – through low-touch and contactless passenger processing and border technologies.
Rapidly deploying next generation platforms for future operations.
What do you think is the biggest lesson that the industry will take away from the COVID-19 crisis?
---
We are facing a new industry-defining challenge, and a major shift in industry needs. Health is a top priority. SITA is well placed to help the industry in the new reality of travel. Not only do we deliver the technologies needed for the recovery, but we are also a trusted and neutral partner. Aviation's future profitability depends on a digital shift. There needs to be mass-adoption of mobile and biometric self-service, 'digitally extended' airports and borders, along with intelligent, automated operations to reach new levels of efficiency.
---
Visit website